Spriggy: How this start-up is teaching kids to be savvy with money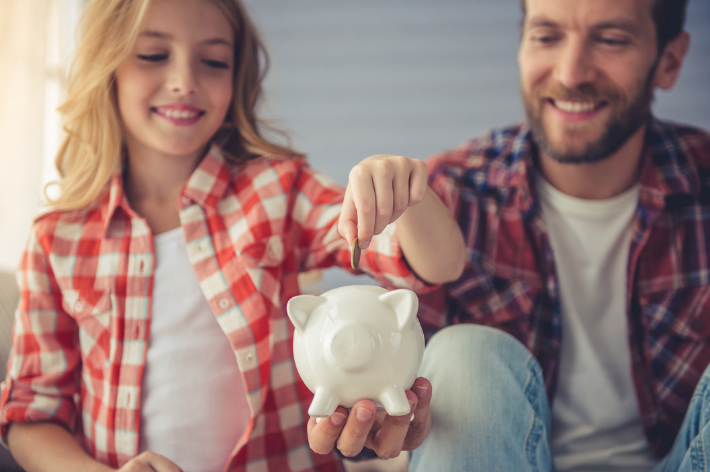 How this start-up is teaching kids to be savvy with money
Today's world is a far cry from putting pocket money in a tin.
More than a third of Aussie parents admit to being worried about their kids' understanding of digital money.  Mario Hasanakos co-founder of Spriggy, saw a lack of tools in the market to help parents teach kids about money in the digital age.
"It's not secret that cash is getting less and less prevalent, more transactions are electronic and kids are going to grow up in that world," he said.
Today digital world is a far cry from the days of getting pocket money from our parents and putting it in a tin, Hasanakos told Your Money Live.
"We've heard stories from parents of having a passbook and kids trying to tap the passbook to hope it works like an app.
"It's just not what our kids are used to, they are digital native kids, they grow up in a world where they expect money to be electronic. It all lives on your mobile phone. There's a gap in how to give kids that early experience with money."
Spriggy is a prepaid debit card and app designed for parents to use with their kids.
Parents get sent a prepaid card, personalized with their child's name and parents get an app they can use with their kids.
Using the app, parents can link any bank account, move money onto their child's cards, view transactions in real time and help set up saving goals.
Parents and kids can lock and unlock the card at anytime, and parents get notifications when their kids spend money.
"Having those early experiences from a young age prepares you to not make really bad mistakes when it's worth a lot more when you're older."
Spriggy launched two years ago and has received $6 million from investors.
[/vc_column_text][/vc_column_inner][/vc_row_inner][vc_column_text el_class="ind-textBox"]Source: yourmoney.com.au 3rd November 2018