5 reasons your business needs NPP today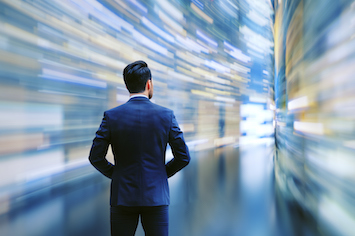 The New Payments Platform Disruption: 5 reasons your business needs NPP today
Helen Flaherty, Senior Product Manager – New Payments Platform and Mobile Payments, Indue
Since launching in February 2018, the New Payments Platform (NPP) is proving to be one of the largest digital disruptors in the Australian banking landscape. Indue is one of the 13 founding members of the NPP initiative, which facilitates real-time settlements of payments with funds available in your account in less than a minute. Legacy payment channels such as cheques are being eclipsed by this innovation and it's only a matter of time before it's out with the old and in with the new. To avoid getting left behind, here are the top 5 reasons your business needs NPP today.
What are the Reasons Your Business Needs NPP?
Reason #1. It's chequemate for cheques (and cash is no longer king)
Cheques have been in decline since 2006, and soon they'll be gone for good. With an average annual decline of more than 20%, the New Payments Platform is putting the final nail in the coffin for cheques, further enabling our already cashless society. It won't be long before there is an expectation every business has NPP – very similar to the expectation all businesses offer contactless payments. As with both of these innovations, the keyword is efficiency, with NPP set to generate an economic pay-off all round.
Reason #2. Time is money
Funds taking two or more days to clear will soon be a thing of the past. Real-time transfers will be the norm and fast payments will further reduce the need for cash. Not only does NPP help small businesses get paid faster, it improves cashflow for all businesses, enabling payments to be received in as little as 15 seconds. With 35% of payments in Australia now conducted on mobile devices, societal behaviours will continue to dictate the need to do everything in the palm of your hand, at the touch of a button.
Reason #3. The NPP is a safer bet
NPP is not any riskier than our current payments system. Legacy payment channels are less secure and offer greater potential for fraud. Nevertheless, real-time transactions mean non-repudiable payments and users still need to be protected. Unlike other payment methods, such as cheques and direct deposits, fraud prevention can occur in real-time, ensuring an enhanced experience and greater security for users.
Reason #4. The NPP is simpler
With NPP, gone are the days of worrying about putting in the wrong bank account or BSB number. The new PayID means businesses can make and receive payments by using just a phone number or email address. There's no need to ask for bank account details, making the process faster, simpler and smarter.
Reason #5. The NPP's Future is strong
Technological advancements have impacted the way we live and interact with each other, and the same technology is changing the world of payments. Our digital economy is already 24/7 and only NPP can meet its demands. The New Payments Platform enables faster, simpler and smarter payments and without adopting it or at the very least, planning to adopt it soon, your business risks falling behind.
At Indue, we help businesses harness the benefits of faster, safer, data-rich payment systems that make every-day payments easier. We are one of only eight participants which have launched the platform and through innovation, we are shaping the new face of Australian payments.
Our pioneering real-time fraud prevention solution is the first of its kind to be deployed in the Australian and New Zealand markets. It combines the expertise, security and anti-fraud bureau capability of Indue's Orion Financial Crimes Centre of Excellence with IBM Safer Payments cognitive fraud detection solution.
As one of the founding members of the NPP initiative, you can trust Indue to get you real-time ready.