The NPP turns 1 this week (New Payments Platform)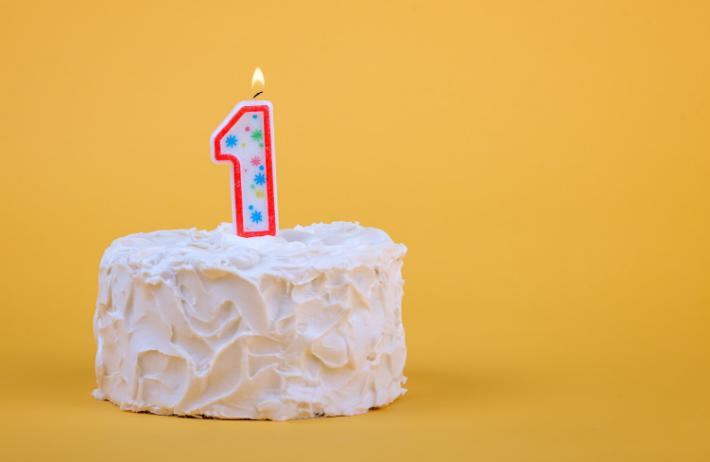 New Payment Platform turns 1 this week
This week marks one year from the launch of the New Payments Platform (NPP)  in Australia, and its first overlay service, Osko, which delivered the ability for payments to be made in real time.
With 75 banks now offering NPP, more than 2 million PayIDs registered and month-on-month growth around 20%
1
, it's clear financial institutions are recognising the benefits this platform offers their customers. This week, the NPP turns 1!
"Indue is one of the 13 founding members of the NPP initiative, and
we're proud to see the NPP adopted among our diverse client base, including a mix of smaller banks supporting retail customers. It's been an incredible year of innovation in payments and we would like to congratulate all involved in reaching this milestone anniversary."
(Indue CEO Derek Weatherley) And our customers' customers are enjoying the benefits.  Just like how this 
Queensland Country Credit Union customer
realised his dreams of owning a boat in an (almost) instant thanks to Real-time payments.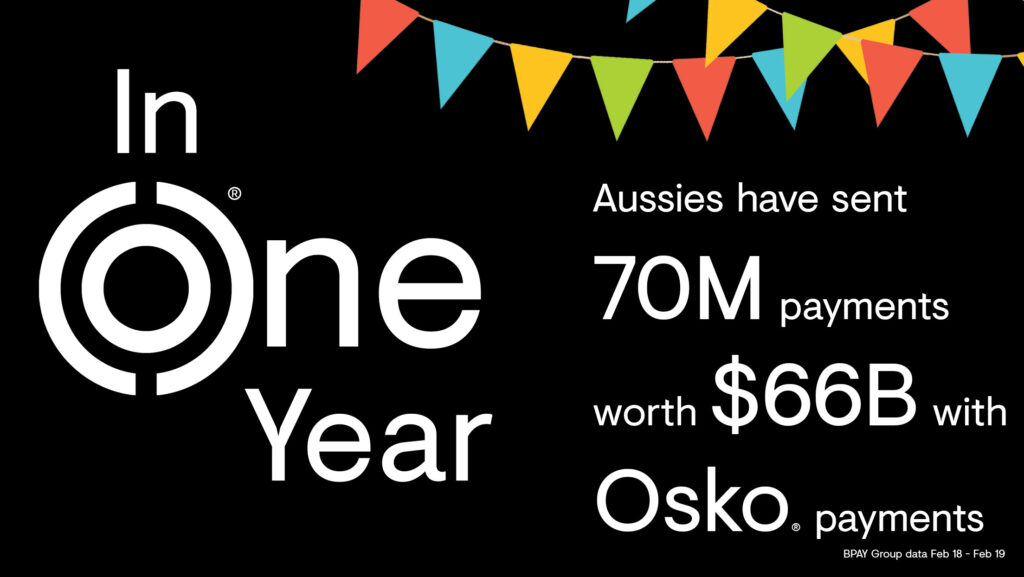 How Australians are using real-time payments 2
Osko by BPAY is the NPP's first overlay service being used by consumers, businesses and fintechs.  Since launching, Australians are enjoying the benefits of real-time payments and paying family and friends in under a minute, 24/7, even on weekends and public holidays.
 "People transfer money at all times of the day – after dinner, on the weekends, at a footy match or cinema or even when buying something on Gumtree. Increasingly, they are expecting to access their money immediately. Most people will notice they have made an Osko payment when they get their payment receipt in online banking."
(Mark Williams, Chief Strategy Officer of BPAY Group.) BPAY reports that Osko payments are not just limited to consumer to consumer transactions, with 30% of payments are to, or from, businesses and between businesses. Mark adds:
"Consumer expectations about how they pay and get paid are changing and we have been innovating to offer solutions that meet their needs. Osko Requests is in the pipeline, which will enable you to request a payment from within your online banking – making it much easier for someone to pay you back. We are also working to allow businesses to use Osko Requests and include documents such as invoices.
So the NPP turns 1, is it too late to join the New Payments Platform?
The short answer is, of course, it's not too late…yet.  But savvy players in the industry recognise the importance of staying relevant in the face of digital disruption, and keeping the end-customer top of mind.   If you are not providing the benefits of a simpler, faster and safe payment system to your customers, it's likely a competitor or substitute will.
Find out More
Find out more
about how Indue can help you participate in our new Real-time payments world.
1
Source Reserve Bank of Australia
https://www.rba.gov.au/statistics/tables/
2
Source (OSKO by BPAY media release 13/2/19) Related articles