Opportunities & Drivers in Mobile Payments | March 19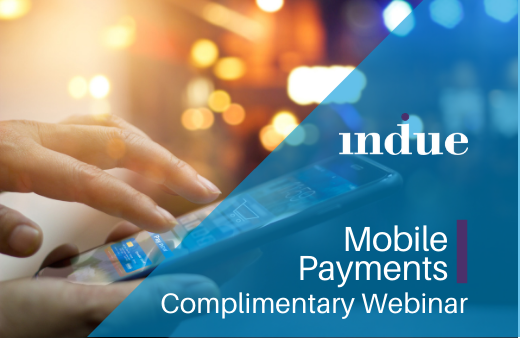 [vc_row class="indue_content"][vc_column][vc_column_text]
Webinar: Opportunities & Drivers in Mobile Payments (March 19, 2020)
[/vc_column_text][vc_row_inner][vc_column_inner el_class="ind-textBox" width="1/2″][minti_image img="20094″][/vc_column_inner][vc_column_inner width="1/2″][vc_column_text el_class="ind-textBox"]
The Opportunities & Drivers in Mobile Payments webinar has now closed.  Please check out our scheduled webinars or contact us to register your interest for upcoming webinars on this topic.
Join us for our complimentary Mobile Payments webinar exploring the opportunities and drivers in mobile payments, hosted by Indue's Senior Product Manager, Helen Flaherty.
In this 45 minute session, Helen will help you understand:
– The value of offering a mobile payments solution;
– The changing social and economic drivers are behind mobile uptake; and
– How you can deliver a mobile payments solution through partnering with Indue.
Date and Time
Thursday, March 19, 2020
11:30 AM – 12.15 PM AEDT
[/vc_column_text][vc_empty_space height="15px"][vc_btn title="Registrations are now closed." style="custom" custom_background="#0098db" custom_text="#ffffff" shape="square" align="left" link="|title:Register%20Now|target:%20_blank|" el_class="induebutton"][/vc_column_inner][/vc_row_inner][vc_column_text][/vc_column_text][/vc_column][/vc_row][vc_row][vc_column width="1/1″][vc_empty_space height="50px"][/vc_column][/vc_row]