NPPA Update: Five million PayIDs registered in Australia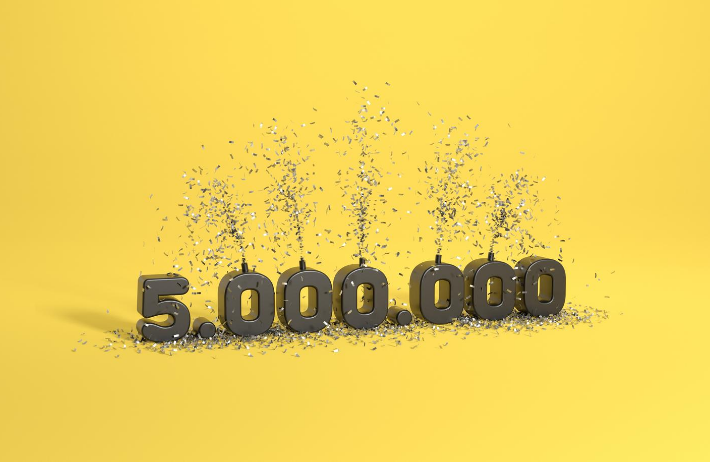 Five million PayIDs registered in Australia
NPPA – Five million PayIDs have now been registered by Australian consumers and businesses looking for a simple and cashless way to receive instant payments straight into their bank account.
The PayID service, which is available in the internet or mobile banking of nearly 90 Australian banks, credit unions and building societies, was launched when the New Payments Platform went live in February 2018. 
PayID enables registered users to receive instant payments into a bank account via a simple identifier, like a phone number, email address, ABN or business name, instead of a BSB and account number. 
It replicates the speed and ease of cash, while also providing additional assurance through a payee confirmation step – the ability to see the name of the person or business associated with a PayID prior to a payment being made. This confirmation step reduces payments being mistakenly made to the wrong person or business.  
Since its launch, people have turned to PayID as a simple and cashless way to pay family and friends, from splitting bills to sending money to family members during emergencies. 
"Research suggests to us that the uptake of PayID has been largely driven by word–of–mouth and the experience of paying another person's PayID," said CEO of NPP Australia, Adrian Lovney.
PayIDs Registered for a Quick Cash Payment
"When a user asks another person to pay their PayID, it's often in situations where they require a quick cashless payment, or they don't want the hassle of remembering and sharing a BSB and account number. 
"When the payer experiences the speed and ease of paying another person's PayID inside their usual internet or mobile banking app, they're more likely to register their own PayID with their financial institution. It's almost like a 'paying it forward' situation," he said. 
Businesses have also turned to PayID as a cost–effective alternative to cash or cards, particularly during the COVID-19 pandemic. Since March, more businesses have advertised PayID as a payment alternative, particularly those who rely on cash on demand such as cafes, hairdressers or services such as mobile dog washing.  
Use by Payment Innovators
Payment innovators are also using the NPP's PayID capabilities to enable real-time and contactless point of sale payments. Azupay, which has been developed by an Australian fintech, works by creating a unique, single-use Azupay PayID at the time of payment, which automatically includes the merchant information required for reconciliation such as the amount and a description. Customers then use that PayID, either by entering it manually or via a QR code, to make the payment without the need to input additional information.  
The NSW Government's Department of Customer Service recently began offering Azupay payments for Liquor and Gaming licence renewals with further rollout plans currently underway. 
Source
This article originally appeared on nppa.com.au (NPP Australia)
Indue is one of the 13 founding members of the NPP initiative, which facilitates real-time settlements of payments with funds available in your account in less than a minute.