AusPayNet 2020 Payment Fraud Report Released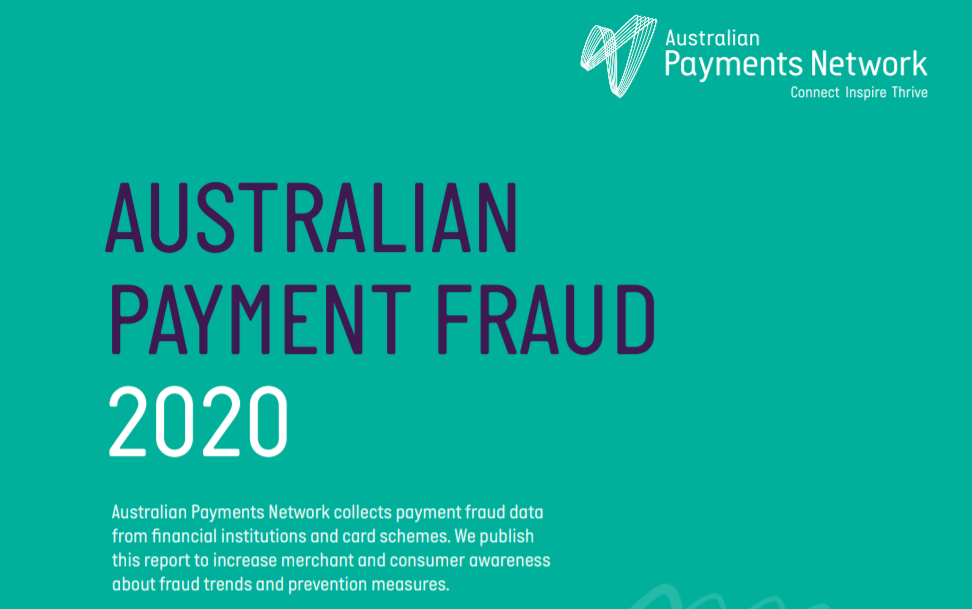 Australian Payments Network 2020 Payment Fraud Report
AusPayNet has released their annual Payment Fraud Report, showing data and payment fraud trends. 
Auspaynet Report Shows Card Fraud Declines Sharply
The Australian Payments Network's 2020 Payment Fraud Report shows that in 2019, card fraud fell by 19.5% to $464 million – the biggest decline ever – as total card spending rose 3.9% to a record $819 billion.[/vc_column_text][vc_column_text]This translates to a fraud rate of 56.6¢ per $1,000 spent, a significant drop from 73.1¢ per $1,000 in 2018.
Fraud on Lost and Stolen cards fell by 37% to $35 million
Counterfeit /Skimming fraud fell by 14.3% to $16.8 million
Card-Not-Present fraud fell by 17.7% to $402.6 million
The drop in card-not-present (CNP) fraud, mainly affecting online transactions, is the first ever and coincides in part with the introduction in July 2019 of the industry CNP Fraud Mitigation Framework.
The industry is committed to tackling CNP fraud, which accounts for 87% of all card fraud, and remains vigilant as e-commerce volumes increase during the COVID-19 pandemic.
Download the 2020 Payment Fraud Report:
For more information on the data and payment fraud trends, including a "Spotlight on Scams", read Auspaynet's 2020 Payment Fraud Report here.
You can also read their Media Release and Payment Fraud Stats Jan-Dec 2019.
Article & Image Source: Australian Payments Network (Auspaynet)