5 Trends influencing payments by CEO Derek Weatherley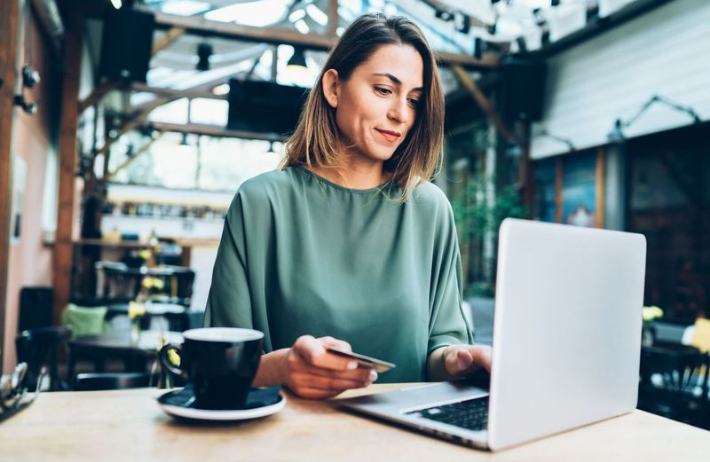 The top five payment trends influencing 2020
The digitisation of payments, changes in ecommerce and acceleration of mobile wallet adoption are global payments trends in 2020 challenging the industry to keep pace. These trends are not only forcing businesses to change the way they operate, but are also putting data security at the forefront of business strategy.
With the future of payments quickly coming into focus — thanks in no small part to the impact of COVID-19 — Indue CEO Derek Weatherley shares his insights on the top five payment trends influencing 2020.
The ecommerce experience and embracing the evolution
Even prior to the COVID-19 pandemic, ecommerce was expected to continue to grow rapidly in 2020. But restrictions and public space shutdowns have significantly changed consumer behaviour, with a 29 per cent increase in ecommerce spending locally month-on-month since lockdowns began in March1. On the other hand, physical transactions have decreased and people are using less cash — a longer-term trend accelerated by the global pandemic as some businesses discourage the use of cash.
Helping drive this trend is a population seeking more flexible and convenient ways to pay. Combine this with confidence in stronger digital security and a willingness within the retail sector to embrace technological change, Australia is starting to see mobile payments take off. In 2019, The Reserve Bank of Australia reported 83 per cent of point-of-sale card transactions were contactless payments, signifying a rise of almost 20 per cent in three years2. COVID-19 is only adding to this rise with the payments industry temporarily increasing the contactless card PIN limit from $100 to $200 to minimise physical contact with the payment terminal and help reduce the risk of COVID-19 transmission.
One trend to keep a close eye on is the digital wallet. Roy Morgan's latest Digital Payments Report revealed that digital wallets such as Apple Pay, Google Pay and Samsung Pay are being used by roughly one in 10 Australians (9.8 per cent) — up from 6.8 per cent a year ago3. This upward trend will continue, but the mobile wallet race hasn't fully played out just yet as the industry looks to cater for all the different use cases.
One thing is clear — the payment industry will continue to evolve to meet the needs of merchants as consumers demand improvements to the overall ecommerce and contactless experience.
Congestion, Competition and the Customer Dollar
It's a busy time for payment systems operators, with heightened conversation taking place across payment schemes in the industry. We've also seen in recent times a significant transformation of the base-level clearing and settlement capabilities, causing disruption for many in this space and providing future innovative payment solutions.
The high level and pace of change is causing congestion and headaches for financial institutions and payment providers. As older forms of payment are migrated, schemes are coming into competition with each other, creating congestion and ultimately higher costs for consumers.
This will likely settle in the next three to five years as the industry settles on its future scale approaches to utility payment processing, but the medium-term landscape remains challenging and costly.
Understanding what's next in payment industry platforms comes down to understanding the value proposition in the eyes of consumers and merchants and their respective appetite to pay. We expect to see competition between providers of closed and open payment platforms increase, as they contest for a larger slice of their customer dollars and loyalty4.
Money moves fast and attacks are evolving
Data security in the world of payments has never been more crucial and with innovation comes security issues as payment products and services evolve. The speed of transactions have increased through advancements like New Payments Platform (NPP) real-time payments, and we are exposed to significantly larger and more valuable data footprints online, which all contribute to a heightened risk of fraud. By investing in sophisticated machine learning payment technology, Indue now has the capacity to draw from a much larger pool of data and undertake significantly more sophisticated real time analysis to detect trends that benefit — and protect — each individual client.
Indue's Orion Financial Crimes solution integrates human and artificial intelligence (AI) with machine learning algorithms to deliver a 24/7 fraud monitoring solution. This solution provides a broad gambit of services, including real-time fraud and anti-money laundering monitoring across all payment channels. This is a significant shift in how financial institutions trade on trust, and therefore need to put reputation and security at the forefront of their business priorities. Without robust data security measures, businesses run the risk of damaging their brand and making consumers feel uncertain about the safety and security of their accounts.
We have transformed our financial crimes services and continue to invest in leading-edge payment technology to better monitor trends and ultimately protect our customers from fraud. Assurance of identity in a virtual world is another key area of focus in an increasingly digitised world and an area where we are assisting our customers to adapt to with ongoing innovation in this area.
Less friction, more function
Product commoditisation will not only challenge business models, but shift the economic climate, especially in the banking and fintech sector. Digitisation and ease of payments have changed the way customers think, decreasing the value of traditional competitive differentiators in the process — payments are now instantaneous, simple and 24/7.
As consumers become more and more accustomed to these seamless transactions, it presents a challenge to providers who need to balance the cost of creating a frictionless experience and meeting consumer expectations. Expect to see structural shifts among the players operating in this environment as they look to drive revenue through new or enhanced customer experiences, and make use of data analytics to anticipate customers' changing needs and expectations4.
Wake up to new ways
COVID-19 has made embracing and adapting to the work-from-home environment a must for businesses. The shift has provided opportunities for businesses to expand their workforce and recruit talent from anywhere, as most payment organisations aren't restricted by location.
Even before COVID-19, Indue embraced work from home and flexible working hours, revising the way we manage talent to reap the positive benefits of a geographically dispersed workforce and provide an increased work/life balance across the organisation.
The final word — what do these 2020 payments trends mean for our customers?
Our customers rightly focus their investment dollars on driving the top line, and leave the distraction of digitisation and changing payment rails to us to handle on their behalf. However, with continued evolution of the online world, it's important that our customers sensibly invest in the modernisation of their platforms, particularly those platforms that make their customers lives easy. They don't need to be on the leading edge, but do need to keep pace.
References
1 https://www.adnews.com.au/news/online-shopping-orders-have-increased-49-this-year
2 https://www.mobiletransaction.org/au/tap-and-go-trending-in-australia/
3 http://www.roymorgan.com/findings/8308-digital-payment-solutions-december-2019-202003100329
4 https://www2.deloitte.com/content/dam/Deloitte/us/Documents/financial-services/us-fsi-infocus-payments-2020.pdf