Digital gift card convenience | A new way to give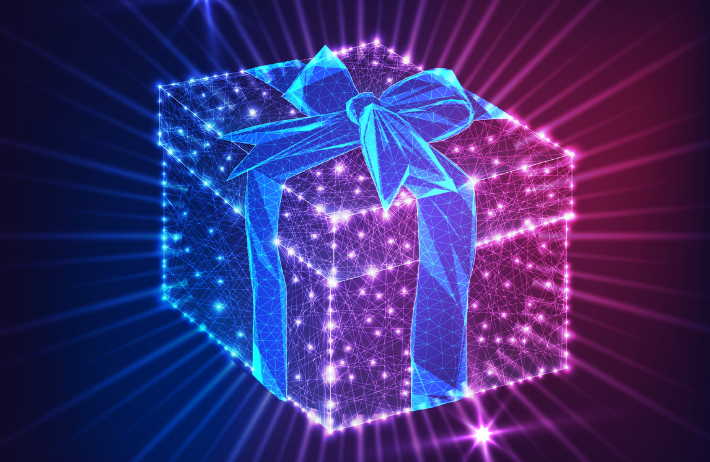 A new digital way to give
Contactless convenience is the ultimate win for consumers when it comes to Indue's new digital gift card offering.
Innovation in the Australian Gift Card Market
The Australian gift card market is valued at up to $2.5 billion annually[1], making it the most popular gift given in Australia. Market research has shown that while gift givers would prefer to gift something physical to convey thought and meaning, recipients generally prefer to receive digital gift cards for the convenience factor. Indue has tapped into this sentiment, creating a multi-merchant digital gift card solution, providing multiple options for the recipient to choose where they spend.
Just six months in the making in partnership with Visa, the Indue digital gift card provides the same level of security and convenience customers know and trust when they tap-and-pay on their mobile phone or wearable device. Lost or forgotten cards are a thing of the past with a balance displayed in real time, enabling recipients to check their balance on the go and removing the need to attempt multiple transactions to spend the remaining value.
Digital Gift Card Convenience
Consumers want the convenience they've come to expect from using their smart device for transactions, so it's only natural that digital gift cards provide a better customer experience overall.
The digital gift card also offers added flexibility when it comes to purchasing them online, particularly around peak holiday periods.
"Digital gift cards extend the buying window at the busiest times of the year, in particular the lead up to Christmas," said Indue Chief Commercial Officer, Dave Hemingway.
"When people are buying plastic gift cards online, that stops at around 19 December because purchasers are concerned they won't arrive in time. Consumers now have the ability to buy a digital gift card online on Christmas Eve, with an almost instant digital delivery to the recipient."
Find out more about Indue's innovative gift card offering here, or contact us today.
References
[1] https://treasury.gov.au/publication/gift-cards-in-the-australian-market-report-2/gift-cards-in-the-australian-market-report/part-ii-the-australian-gift-card-market