Stay COVID-safe with contactless giving | Indue Digital Gift Card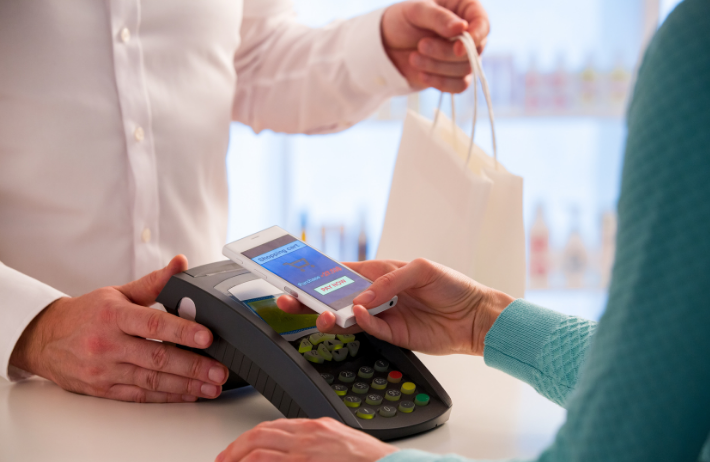 Stay COVID-safe with Contactless Giving
Contactless payment methods have never been more important. The 'tap-and-pay' approach to purchasing everyday essentials has well and truly become the norm, with the global pandemic forcing us to rethink our daily movements, including how we choose to pay.
The Rise of Contactless Payments
The rise of contactless payments can be seen right across the sector, made even more accessible following the temporary increase of PIN limits for contactless payments from $100 to $200 to reduce the need for physical contact with payment terminals, a move led by the Australian Payments Network (AusPayNet)[1].
This sentiment can also be translated to the gift card space. What has traditionally been a somewhat 'hands-on' process — from purchasing in-store to the act of giving itself — gift cards are now turning completely digital and Indue are the first in Australia to utilise the Visa network to make this happen.
It's a move that's in line with shifts in consumer behaviour. A 2019 survey by Roy Morgan of more than 50,000 consumers revealed 72 per cent of Australians are embracing digital payment solutions and mobile payment wallets in lieu of more traditional physical payment methods while shopping[2], and this has only been amplified as we tackle the global pandemic.
New Contactless Gift Card
Indue Chief Commercial Officer Dave Hemingway said Indue's new contactless digital gift card offering further embeds the business' payment expertise in the retail sector, setting a new benchmark in retail technology.
"Consumers expect fast, convenient and secure payments, and Indue is proud to redefine the boundaries to create an exciting, new product that we're certain will benefit retailers and consumers across the country, even more so from a COVID-safe perspective," Dave said.
"Building on our 20-year partnership with Visa, together we've created an entirely new product allowing major retailers to utilise a digital gift card that is universally accepted without requiring point-of-sale integration, paving the way for future advancements in this sector."
With the widespread impacts of COVID-19 affecting several industries across the country, technology will play a key role in helping businesses bounce back. There has never been a more crucial time for retailers in particular to consider digital gift cards as a way to secure a solid consumer base and boost sales through a convenient, safe and seamless purchase journey.
In this increasingly contactless environment, the rise of innovative, digital solutions that not only streamline gift giving and receiving, but protect our overall health, will no doubt become a necessity as we continue to navigate the 'new normal'.
Find out more about Indue's innovative gift card offering here, or contact us today.
References
[1] https://www.auspaynet.com.au/insights/Media-Release/ContactlessLimitsCOVID-19
[2] https://www.finder.com.au/australians-digital-payments-roy-morgan-survey#:~:text=A%20new%20survey%20from%20Roy,Zip%20and%20mobile%20payment%20wallets.&text=Bill%20payment%20services%20were%20the,in%20the%20past%2012%20months.