AusPayNet 2020 Payment Fraud Report – Fraud Statistics Jul 19 – Jun 20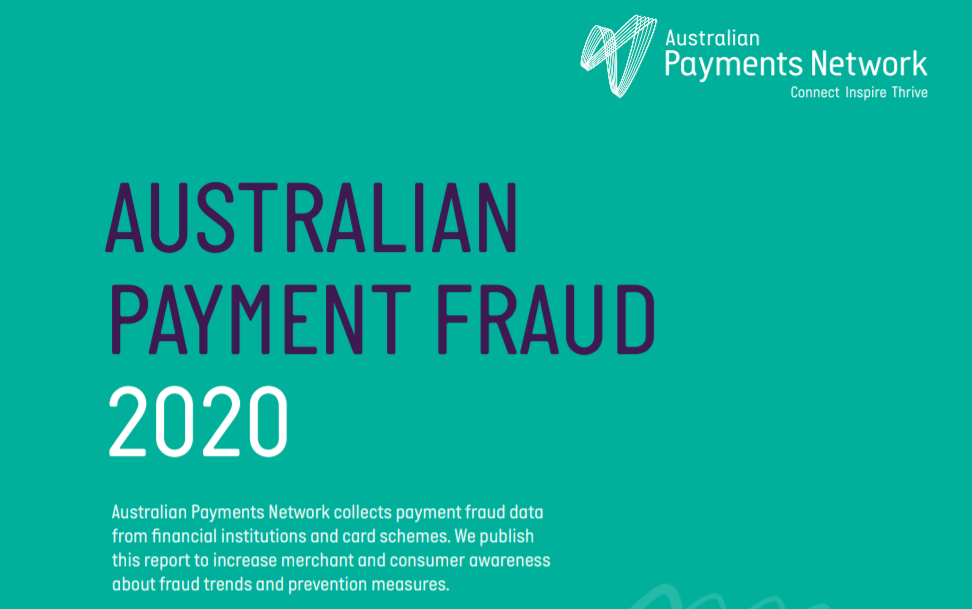 AusPayNet 2020 Payment Fraud Report – Update
AusPayNet has released their latest 2020 fraud statistics, indicating that Industry effort drives continued decline in card fraud.


Auspaynet Releases Fraud Statistics Jul 19 – Jun 20

2020 Fraud Statistics released December 2, 2020 by the industry self-regulatory body Australian Payments Network (AusPayNet) show fraud on payment card transactions declined 15.4% in the 12 months to 30 June 2020 (FY20).

The following article has been sourced from AusPayNet's website.
Continued decline in card fraud
The fraud figures for the 12 months to 30 June 2020 (FY20) show fraud on payment card transactions dropped by 15.4% to $447.2 million continuing the trend recorded in the 2019 calendar year.
Within this total:
Card-not-present (CNP) fraud – affecting mainly online transactions – dropped by 14.0% to $392.4 million.
Lost and stolen card fraud dropped by 28.5% to $30.8 million
Counterfeit/skimming fraud fell be 24.8% to $14.0 million
The decline, which came as spend on cards totalled $803.4 billion (up 0.5%), translates to a rate of 56 cents per $1,0000 – down from 66 cents per $1,000 in FY19.
The FY20 data includes the first full year in operation of the industry CNP Fraud Mitigation Framework, which came into effect on 1 July 2019.
Download the 2020 Payment Fraud Report & Latest Fraud Stats:
For more information on the data and payment fraud trends, including a "Spotlight on Scams", read Auspaynet's 2020 Payment Fraud Report here.
You can also read their December Media Release and Payment Fraud Stats July 19-June 20.
Article & Image Source: Australian Payments Network (Auspaynet)