A proliferation of payment options has reduced our reliance on cash.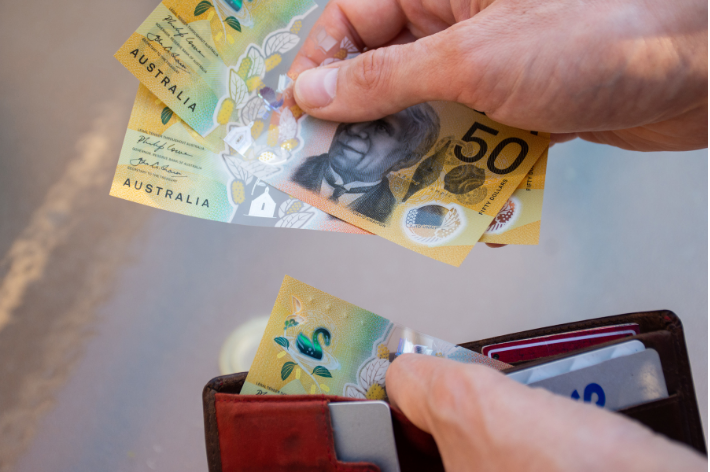 A proliferation of payment options has reduced our reliance on cash. 
The million dollar question is: are we ever going back? A proliferation of digital payment methods and the Covid-19 pandemic has prompted a radical change in the way consumers use and keep cash in the past year.
According to research by the Australian Competition and Consumer Commission (ACCC), for the year ending June 2020, the number of cash withdrawals dropped by 19 per cent to 625.6 million compared to the prior year. This follows declines that have been occurring since 2013, with ATM withdrawals dropping by 30 per cent in the past five years.
There are more than 27,000 ATMs in Australia, which performed more than 423 million transactions in the year ending October 2020. Reserve Bank of Australia figures reveal we collectively withdrew $110.3 billion.
It might sound substantial, but the fact is that cash withdrawals from ATMs have been in decline since 2012, leading to the Big 4 banks to reduce the number of ATMs across the country.
The displacement of cash as a method of payment has been occurring ever since the first payment was made by a card back in the
1974. Today cash usage is down across all age, household income and transaction size categories.
Analysis by the Reserve Bank of Australia (RBA) shows that the amassing of $50 and $100 notes reached 'unprecedented' levels during Covid-19 lockdowns last year. This occurred at the same time as cash being used much less for everyday transactions, with suggestions early on that the virus could live on bank notes for many days.
Much of the recent fall has been due to the impact of Covid-19, with the number of cash withdrawals between April to June 2020 falling 46.7 per cent to 98.3 million from 184.6 million over the same period in 2019.
Right now, there are about $90 billion notes on issue, and $4 billion coins circulating in the economy. But the cost to the economy of using cash is a function of the cost of producing notes and coins, the amount of cash in circulation, and how often it is used.
The reasons for using cash differs significantly between low and high users. For low cash users, merchants' lack of card acceptance drives them to use cash; whereas heavy cash users find it helps them to budget to use cash – because you can only use what you carry.
A big driver here towards cards in favour of cash, of course, is the acceleration of online shopping post-pandemic, which in turn has had major ramifications on banking infrastructure.
Ultimately, this helps to make the digital wallet ecosystem more attractive to merchants and the shift to cashless more likely to be permanent.