Auswide Bank appoints Indue as exclusive partner to deliver payments transformation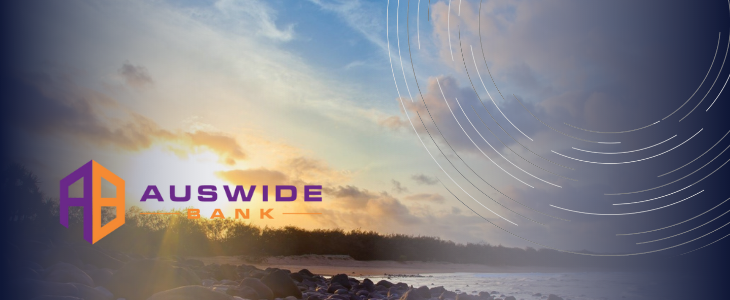 We are pleased to announce that Auswide Bank has selected Indue as their exclusive full-service payments partner.
An ASX-listed regional bank based in Bundaberg with 17 branches across Queensland, Auswide Bank has operated for more than 55 years with assets under management of more than $4 billion.
Auswide Bank has an Australia-wide lending presence supported through branches, business bankers, accredited mortgage brokers and online, and offers an extensive range of finance and banking products to help their customers realise their financial dreams.
Auswide Bank Managing Director Martin Barrett said the partnership announced today strengthens an already proven relationship, with Indue to provide end-to-end payment services that will support the bank's digital transformation, provide a state-of-the-art customer experience and business outcomes.
"Auswide Bank has worked with Indue for 6 years and the extension of agreement is another exciting step in our relationship," Mr Barrett said.
"Both organisations are focused on placing our customers at the centre of everything we do, and we couldn't be more pleased to be partnering with Indue to help us continue to deliver outstanding service to our communities and customers across Australia.
"Indue will provide a full suite of end-to-end payment solutions, which is a key component of transforming our business with technology and providing digital payment choices for our customers, improving their experience and delivering stronger business outcomes."
Indue CEO Derek Weatherley said Auswide Bank's strategy was strongly supported by Indue's strategy and Indue was very well placed to serve Auswide Bank in their mission to serve their customers.
"At Indue we have a deep commitment to our partners, and our 'customer first' approach is directly aligned to Auswide Bank's focus on their customers and community," Mr Weatherley said.
"This new partnership will provide Auswide Bank customers with access to a comprehensive suite of end-to-end payment services delivered through Indue's ongoing digital transformation program.
"Indue reinvests our profits into research and development to ensure our customers are continuously able to deliver relevant payment solutions to their customers. Auswide Bank and its stakeholders will be a major beneficiary of these investments as we continue to develop and deliver these innovative payment solutions.
"Auswide Bank will benefit by tapping into Indue's evolving suite of digital payments that bring real time, data rich, frictionless payments to customer's anywhere, anytime, with the peace of mind brought by our market leading real time fraud and AML capabilities.
"The payment services suite provided to Auswide Bank will include Direct Entry, BPAY, NPP, Financial Crimes, Anti-money Laundering, Card Services, High Value Payments and PEXA. Auswide Bank plan to launch NPP and NPP Fraud as a matter of priority."
Mr Weatherley said the teams were looking forward to working together for a swift transition over coming months.
-ENDS-
For more information please contact:
Indue Head of Marketing & Communications – Clare Mitchell
[email protected] – 0429 889 556
Auswide Bank Head of Marketing – Karyn Kelly
[email protected] – 0414 011695