The Growth of Buy Now Pay Later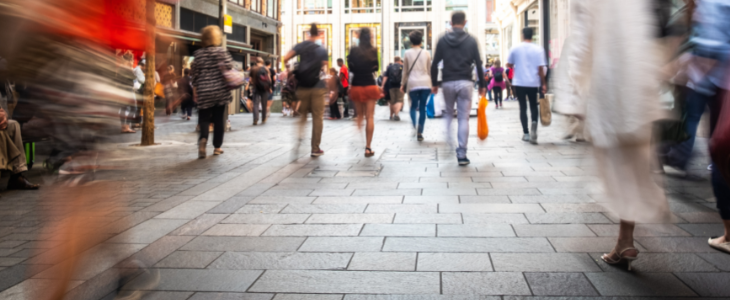 Buy Now Pay Later services have exploded in recent years, particularly among the younger set who are turning away from traditional credit.
The Buy Now Pay Later market has seen impressive growth in recent years. More than 3.3 million Australians (15.7%) used a Buy Now Pay Later service in the year to June 2021 – up from 6.8% in September 2018. The promise of convenient, frictionless, instant spending is appealing to shoppers, particularly those looking to purchase discretionary items.
While the payment method is more popular than ever right now, Buy Now Pay Later has been around for some time. Retailers like Harvey Norman, Bing Lee and JB Hi-Fi have long offered customers the option to purchase big-ticket home and technology items on interest-free credit. Meanwhile, department stores like David Jones and MYER have layby, and run special payment terms during busy periods like Christmas.
In the past few years, a bevy of new players have entered the scene, causing huge disruption across the retail sector. The likes of Afterpay and Zip are shaking things up in Australia and overseas, and they're targeting a young, digitally savvy, mobile-first demographic. Afterpay currently has 3.6 million active users across Australia and New Zealand with transaction values over eight billion Australian dollars, while Zip has 2.5 million active users with 2.6 million Australian dollars in transaction value. 
How the new wave of Buy Now Pay Later works
There are several different models under the Buy Now Pay Later umbrella. The most recent entrants, like Afterpay and Zip, charge the merchant a fee based on a percentage of how much the consumer spends. The retailer is generally happy to fork out this fee because they're focused on the "incremental sales, larger purchase size, access to new customers and increased incidence of repeat purchases" that Buy Now Pay Later platforms facilitate.
Consumers make their repayments through an app with a linked debit or credit card, with debit being the clear winner. The majority (85%) of Afterpay users make their repayment transactions using a debit card , and ASIC reports an 80/20 split favouring debit cards when it comes to the credentials held on file across the Buy Now Pay Later providers.
Targeting youthful shoppers
When it comes to Buy Now Pay Later platforms, the RBA highlights a skew towards a youth audience, with more than half (55%) of users aged under 40. These younger consumers tend to have little credit history and they like the convenience of Buy Now Pay Later. Most platforms let them make purchases without the need to apply or gain approval like a traditional credit card would. Plus, they can easily keep track of their spending by logging into the provider's app.
The downside, though, is that this easy access might cause shoppers to fall into debt. They're spending money they don't technically have, and providers like Afterpay and Zip don't have to follow responsible lending regulations like credit card providers do. There's also nothing stopping users from accessing multiple Buy Now Pay Later platforms at the one time.
The future of Buy Now Pay Later
Buy Now Pay Later providers are meeting a demand among younger consumers for payments that are instant, convenient and mobile-first. It's safe to assume the sector will continue to grow rapidly as more industry verticals embrace the payment option. Along with retail, Buy Now Pay Later has made its foray into travel, healthcare and dental.
It's likely the landscape will eventually need government regulation to address potential high levels of bad debt (in the wake of COVID-19) and increased competition on the market. Changes may prompt providers to rethink how they deliver their services and the prices they charge merchants.
Looking ahead
As the world of banking continues to make strides forward, Australian consumers are likely to be at the forefront of the next evolution. At Indue, we help businesses adapt and meet the changing expectations of consumers, by delivering innovative, compliant and secure payment systems.
To learn more about the trends shaping the payments landscape and what it means for your business, contact us today