Auswide Bank Partnership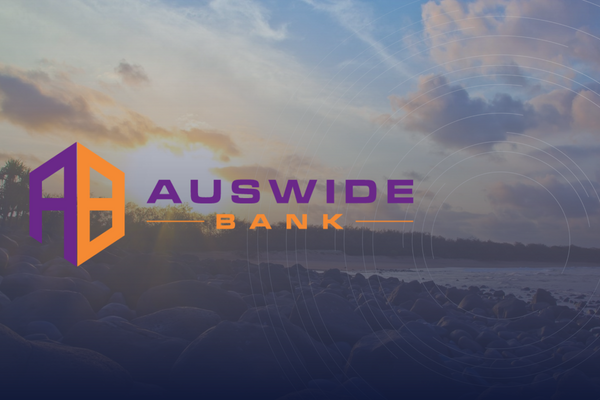 21st March, 2023
Following the successful launch of a New Payments Platform (NPP) for Auswide Bank in 2022, Indue and Auswide have been busy behind the scenes to successfully implement Direct Entry, BPAY, Cards as well as Anti-Money Laundering (AML) and High Value payment capabilities.
Throughout the past year, Indue has enabled digital transformation, state-of-the-art customer experiences, and improved business outcomes for Auswide Bank, enabling them to best help achieve their goals of helping Australians achieve home ownership, create wealth, and access banking and financial services.
Auswide Bank Managing Director and CEO Martin Barrett said that Indue's similar commitment to prioritising customers has assisted in delivering outstanding services to Auswide Bank communities and customers across the country.
"Indue's full suite of end-to-end payment solutions are a key component of transforming our business with technology and providing digital payment choices for our customers, improving their experience and delivering stronger business outcomes," Mr Barrett said.
"Efficiencies that have flowed through our operations as a direct result of Indue's integrated service stack have exceeded all expectations – it is fantastic to have a partner with modern technology that does the heavy lifting for us".
Indue CEO Derek Weatherley said "I am very pleased that this transition has closed so quickly and cleanly and my team remains energised to support Auswide Bank in bringing these services to their customers."
"Since Indue's appointment as Auswide Bank's exclusive full-service payments partner earlier, we have expedited the implementation of NPP, Direct Entry, BPAY, Cards, AML and High Value payments" Mr Weatherley said.
"As a founding member of the NPP, our partnership with Auswide Bank enables the organisation and their customers to securely send and receive payments with other financial institutions in near real-time.
"Complementary to this, Direct Entry and BPAY provide cost-effective, convenient ways for customers to transfer funds between bank accounts and pay bills. The Indue and Auswide Bank relationship has been further enhanced by simple and adaptable payment card and mobile payment services, including switching and settlement, which provide maximum flexibility for Auswide Bank and their customers.
"The efficient and seamless implementation of these offerings demonstrates Indue's industry-leading knowledge and ability to deliver cutting-edge integrated solutions to our customers.
"We are proud of the significant operational efficiencies that Indue's integrated payment systems provide to Auswide Bank freeing staff up to focus on serving their customers and community.  We very much look forward to continuing our successful partnership."