AusPayNet's Response to Government's Announcement on Modernising Australia's Payments System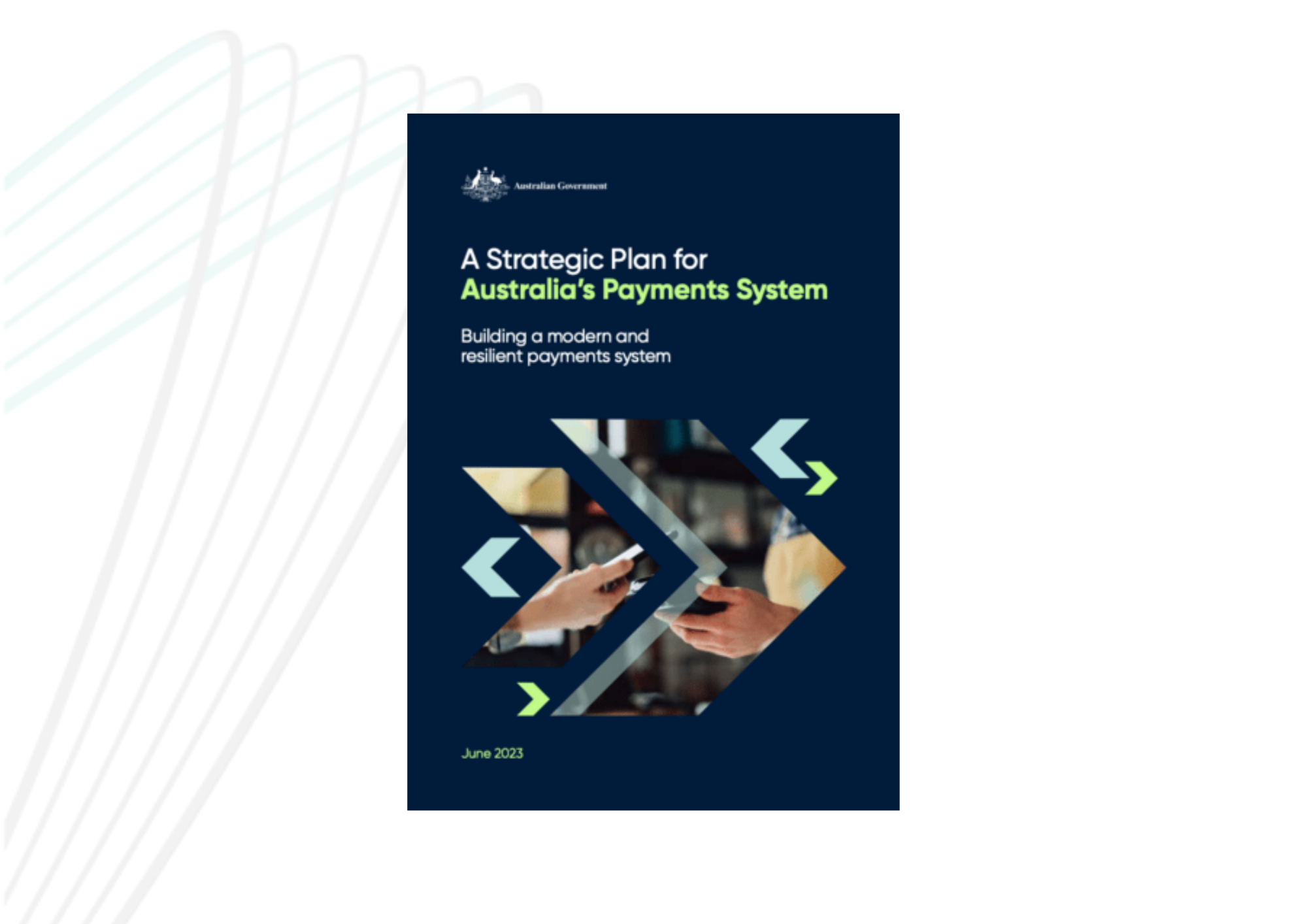 Government's Strategic Plan for Payments has been much anticipated since its consultation late last year. Similarly, it was excellent to see today's announcements of the consultations on the Payment Systems (Regulation) Act and on the new payments licensing regime. Why? Well, collectively they will, in two ways, ensure that Australia's payments system is fit for the future by:
enabling the prioritisation of payments initiatives and investments; and
modernising payments regulation to ensure a "same risk, same rules" approach.
Together, that will protect and benefit end-users and support innovation. The future of payments starts here and it's an exciting one.

The Strategic Plan for Payments
A comprehensive plan for the future of payments has been attempted before: by the RBA in 2012 and more recently by AusPayNet. However, Government's approach adds to those prior attempts by basing the prioritisation of payments initiatives and investments on Government's policy objectives, and by pledging to review that prioritisation every 18 months.
The Plan also helpfully sets out a path for six key elements of the payments system on which AusPayNet is already engaged: scams; cybersecurity; the future of cheques; the future of BECS; access to cash; and cross-border payments.
Scams
As I have said in other forums, we have a once in a generation obligation to solve for scams, which currently affect far too many Australians. The plan reiterates Government's prioritisation of the establishing of the National Anti-Scam Centre, and its intent to developing new cross-sectoral, industry anti-scam codes. AusPayNet will work with Government and relevant regulators to leverage AusPayNet's Economic Crime Forum and understand how AusPayNet can best contribute to the anti-scam codes. Together we can make Australia hostile to scams.
Cybersecurity
In the cybersecurity section of the Plan, the Government calls for the card payments industry to begin migration to the Advanced Encryption Standard (AES) in 2025. This is important given, as the plan states, "the requirement for continued uplift in system-wide security standards and practices relating to the security standards and encryption methods for card payment systems." That uplift requires Australia's (and the world's) card payments to migrate to post-quantum computer ready encryption (i.e. AES).
This process will involve migrating almost one million POS terminals, around 25,000 ATMs, all hardware security modules and all card networks in between. As the Plan notes, AusPayNet is currently leading a program of work for this migration, with a view to commencing the actual migration from 2025.
The Future of Cheques
On the future of cheques, the Plan is helpful in two respects.
Firstly, it specifies sunset dates for the Federal Government's own use of cheques and for the cheques system itself. End-dates of 2028 for the former and 2030 for the latter may seem like long timeframes, but AusPayNet will work with the Federal Government on this, as well as with State Governments and other users. The proposed consultation paper on the future of cheque use in Australia and the support required to retire the cheques system – together with the regular review of the Plan – will be important in understanding whether this date can be brought forward. In considering this question, it is worth noting that both New Zealand and South Africa closed their cheques systems within a year.
Secondly, the Plan proposes reviewing the ongoing role of the Cheques Act. That legislation dates back to 1986 and is unique in legislating requirements around a specific payment type. No other payment method – cash, card, account-to-account – has specific legislation. Changing the Cheques Act would facilitate participants in the payments system – including end-users – proactively moving away from cheques where digital alternatives exist.
The future of BECS
On the future of BECS, the Plan supports the work that AusPayNet is already doing on an industry-led transition away from BECS. The Plan also spells out Government's role in leading the way in this transition by moving its payments to alternative payment rails.
Access to Cash
The Plan notes that Government will support Australians having continued access to cash. This is important given cash remains a preferred payment method for some Australians. There are three factors which need to be monitored in this regard. The first is access to cash itself, monitored through the RBA's periodic analysis. The second is acceptance of cash by merchants, which AusPayNet surveys annually. And the third is the efficiency of cash distribution, which the Plan notes is a focus for the RBA, supported by AusPayNet.
Cross-Border Payments
On cross-border payments, the Plan includes two aspects that I would like to call out.
The first is the Plan's requirement that Australia's high value payments (through AusPayNet's High Value Clearing System and the RBA's Real-Time Gross Settlement System) fully migrate to the ISO 20022 standard by the end of 2025. This aligns with AusPayNet's existing plan under its program management of the ISO 20022 migration, whereby the current coexistence period for domestic payments ends in November 2024, ahead of the equivalent for cross-border payments in November 2025. It is also important in realising the benefits of the richer data associated with ISO 20022, particularly in terms of anti-money laundering (AML), know your customer (KYC), sanctions screening and straight-through-processing by both financial institutions and end-users.
Secondly, the Plan notes the Financial Stability Board's roadmap – endorsed by the G20 – for making cross-border payments cheaper, faster, more transparent, and more accessible. AusPayNet's Cross-Border Payments Advisory Council, which includes Treasury and the RBA, is coordinating Australia's response to that roadmap and its targets.

The Payment Systems (Regulation) Act
Much like the Cheques Act, the Payment Systems (Regulation) Act (PSRA) is a product of its time (1998). The regulation of payment systems and their participants was simpler in the 1990s for two reasons:
by regulating deposits (money-at-rest), payments (money-at-movement) were also regulated, because only Authorised Deposit-taking Institutions (ADIs) processed payments
payment systems provided all payments services. Fast forward to 2023, and many payments are processed by non-ADI participants, and payments services are often provided using, rather than by, payment systems (think buy now, pay later, for example, which uses the card or account-to-account payments).
So, the review of the PSRA is important in enabling the RBA to regulate new forms of payment systems and services, as well as all their participants. The backstop will be a Ministerial designation power to be used in a situation of national interest. Together with a modern approach on payments licensing (see below), these measures will create a level playing field which will protect consumers and support innovation.

Payments Licensing
Treasury's proposed approach on payments licensing equates to best practice globally. Regulation is now increasingly activity/function based. It is therefore eminently sensible for Treasury's first consultation to focus on ascertaining the functions that should be subject to a payments license.
Essentially, if you are adding risk to the ecosystem by providing a payments function, you should be licensed and subject to the same regulation and standards as any other participant providing the same function. Simply put, "same risk, same rules". This will protect end-users and it will support innovation.
It will also promote competition. Evidence from other jurisdictions such as the UK, Europe, Singapore that have payments (or 'e-money') licenses shows that innovators are supported by the wider ecosystem because they are licensed, in a way that they would not be supported if they were unregulated.
The first consultation on licensing is exactly that. As it suggests, further consultation will be required on the licensing regime itself, once the functions that are being regulated have been established. And as part of that further work, payments standards-setting bodies will need to be authorised, with their standards then applying to all licensees to ensure interoperability, consumer protection, security, and accessibility of and to the payments system.
To support that aspect of the licensing regime – which will be covered in a future consultation – AusPayNet is currently undertaking a program of work to become an authorised standards-setting body, building on 30 years' experience and expertise in developing industry standards to respond to emerging trends comprehensively and with agility. We look forward to working with the Treasurer, Treasury, the RBA and other regulators on fleshing out the future regulatory regime for payments.
By Andy White, CEO, AusPayNet – www.auspaynet.com.au