Introducing 100% recycled debit cards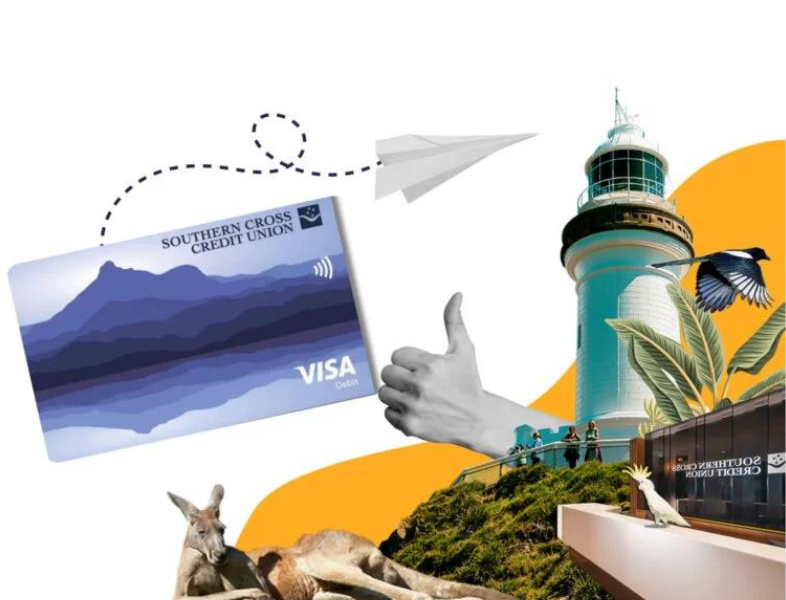 Indue client Southern Cross Credit Union (SCCU) are leading the way in adopting sustainable business practices to reduce their carbon footprint, with the upcoming release of a new recycled debit card.
The recycled PVC card product is made from waste derived from PVC Toys, Medical and electric plastic, and contribute to around 65% reduction in the SCCU's card production carbon footprint, will be in the hands of their customers soon.
SCCU CEO Stuart Edwards said the key driver for adopting the use of recycled cards was feedback from customers.
"We listen to our customers, and we are going ahead with recycled cards based on customer feedback that they support SCCU's commitment to making a positive impact for a more sustainable future," Mr Edwards said.
"This change will see over 132kgs of plastic waste recycled into our bank cards over the next 4 years.
"At SCCU we are constantly implementing initiatives to reduce our footprint, and offering cards made from recycled materials, that can also be recycled, is another step in the right direction for SCCU as it will significantly reduce the waste and carbon emissions of our current plastic cards.
"This is another way we are adapting our operations to reduce carbon emissions and to ensure we are acting responsibly and playing our part to manage our impact on the environment."
Indue CEO Derek Weatherley said Indue is pleased to partner with SCCU on its implementation of the recycled PVC card.
"Plastic waste is one of a myriad of sustainability challenges faced by the planet, and so it's pleasing to see mutual banks adopting more sustainable solutions," Mr Weatherley said.
"A range of sustainable plastic card solutions are available in the market and Indue has worked in partnership with our clients and our manufacturing partners to make these options easily adoptable by our clients and I believe we will see our clients quickly moving to these solutions as part of their sustainability programs. 
"One of the elements of Indue's community program lllumin8, is to focus on working with our partners to implement initiatives that address environmental issues to protect our planet."
Find out more information on how Indue can help you deliver a card program to meet your business goals.